Defining Great Managers!
|
While there are many abilities and traits that define great managers , here are five that I have seen commonly among managers who have been considered 'great' by all their stake holders – By   Dr. Chandrasekhar Sripada,  President and Global Head of HR,  Dr. Reddy's Laboratories &  "Great Manager Awards" Advisory Panelist
Great Managers 'know' their people and have 'genuine' interest in them– Great managers know their colleagues as full human beings and not as mere instrumentality of getting work done. They take genuine and keen interest in their people and their well being. This combined with authentic, non-political and 'no- favorites' type of disposition towards people make great managers gain that essential asset of a great manger: Trust.
Great Managers interpret and communicate the real time needs of business to their teams– Great managers are willing take up the role of being the bridge between employees and the organization/management. They constantly communicate the dynamic requirements of the company and their areas of responsibilities in real time and help employee connect their day to day tasks with the 'big picture'.
Great Managers provide guidance and help- Great managers just do not 'order around' and say : I don't know how you will get this done, just go and get it done". They stop by , understand how you are handling issues, and provide you much needed guidance to help you do your job with ease and effectiveness.This they do without  micro-managing and breathing down over you.
Great Managers care for your performance,career and skills- Great managers are always held in esteem because they care for you beyond your current job.They set clear goals,review your performance , give you frequent and helpful feedback and do not hesitate to tell you when you are failing or lagging. They understand your skills, point out what more you need to learn,help you think through your career and partner your career navigation. A great manager is some one who helps you perform,learn and grow.
Great Managers build an enabling work environment– they insulate/protect you from unhelpful people & processes, provide you with required resources, create a sense of fairness in your teams, foster collaboration, treat you and others with respect and through all this just make the workplace a great experience.
All this is common sense.. But 'doing' it consistently has been rather hard for many.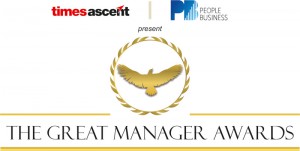 For knowing more about R-OPTI Model for Companies with Great Managers and participation visit : greatmanagerawards